Highly integrated IC solutions that enable emerging mm-Wave markets and Active Antenna based solutions; frequency bands: X-band through E-band; markets served include 5G cellular, sensing, radar, satcom & digital point-to-point radios.

High Performance RF / Microwave LNAs, Gain Blocks, PAs, and Driver Amps for infrastructure applications.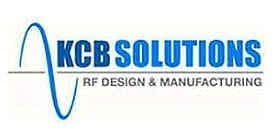 Semiconductor packaging solutions, multi-function MMIC modules, Hi-rel screening to MIL-PRF-38534/38535, and Hi-rel RF MMICs.

Hi Q Single Layer, Multi Layer, and Timmer Capacitors.  Microwave and mmWave couplers, dividers, equalizers, and filters for Radar, EW, 5G, Automotive, Medical, Telecom, and Space applications.

DC-40 GHz Custom Lumped Element, Cavity/Combline, Ceramic, Tubular, Tunable and Waveguide Filters/Filter Banks for commercial, military, and space applications.

RF Switches, Digital Step Attenuators, Limiters, PLLs, Mixers, Prescalers, Digital Phase Shifters, Digitally Tunable Capacitors, and MPAC Controllers from DC-40 GHz for 50 Ohm and 75 Ohm applications using UltraCMOS technology (SOI/SOS).

Sawnics manufactures SAW, BAW, and LTCC Filters, Duplexers, Diplexers and Front End Modules for Cellular, Bluetooth, GPS, WLAN and other mobile wireless applications.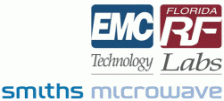 RF Passive Power, Temperature and Interconnect Components for commercial, military, and space applications. Thin and thick film RF and Microwave resistive components: Fixed and Thermopad® Temperature Variable attenuators, terminations, RF resistors, Smart Detector temperature sensing terminations. Signal distribution products: HybriX® 3dB hybrid and directional couplers, Surface mount power dividers, surface mount signal crossovers. Cable assemblies.

High quality RF/Microwave Ferrite isolators and circulators Drop-in and connectorized (Coaxial or Waveguide) versions available Standard products cover 40 MHz to 40 GHz at power levels up to 2.5kW.

High Performance RF/Microwave signal sources and signal processing products from 10kHz to 30 GHz for military, commercial, industrial, and medical industries.

Innovative modular building blocks that address every phase of the RF and microwave development process from concept to prototype to production hardware. Products include modular drop-in components as well as coaxial packaged products from the major RF component manufacturers.